Molecular Biology
Welcome Molecular Biology! Our Molecular Biology portfolio focuses on everything related to nucleic acids and their role within the research and applied sciences arena. Sep Sci are the proud suppliers of the Illumina Next Generation Sequencers within the sub-Saharan Africa region excluding South Africa. We also have a wide range of Nucleic Acid extraction and cleanup kits to choose from. Products including thermal cyclers, both end-point as well as Real-Time/Quantitative systems and our comprehensive range of consumables complete our portfolio.
Next Page
ICGENE
ICGENE is a new system for in situ genetic analysis, able to perform molecular analysis with LAMP technology that allows the execution of the tests by non-specialized personnel and can be performed outside of molecular biology laboratories.
LAMP technology allows rapid amplification of DNA at constant temperature using small quantities of sample.The ICGENE product line is composed of a portable instrument and a set of kits developed for specific applications.
Key words: Portable Molecular Diagnostics / Rapid Tests / Food Testing / Water Testing / Veterinary Testing / Lamp Technology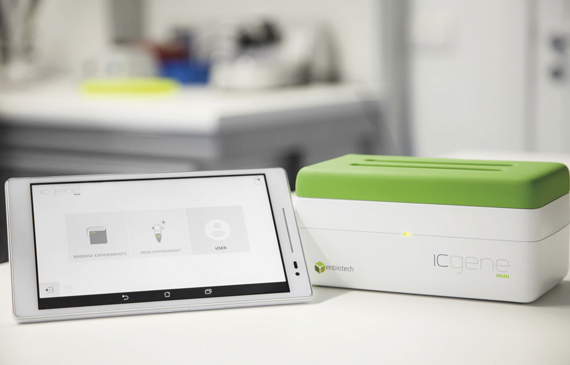 Quantabio
Quantabio is a leading provider of advanced DNA and RNA amplification reagents for the most demanding molecular testing applications in applied, translational and life science research. The Quantabio team leverages decades of experience in developing pioneering amplification technologies to deliver cutting-edge products to researchers focused on critical cloning, PCR, qPCR and Next-Generation Sequencing (NGS) based applications.
Key words: DNA and RNA amplification / critical cloning, PCR, qPCR and Next-Generation Sequencing (NGS) / ToughMixes
BIOER
Hangzhou Bioer Technology Co. Ltd. (BIOER) is a professional enterprise engaged in life science instruments and reagents develop, product, sales and service. The company is located in Hangzhou high tech Industrial Development Zone (Binjiang District) has ten thousand super clearance room, GMP reagent workshop, Central Laboratory of first-class environment and equipment.
After more than 10 years of development, Bioer's products have covered the United States, Germany, Canada, Finland, Japan, Korea, Southeast Asia, South America, Middle East and other more than 100 countries and regions in the world. According to a number of international consulting firm survey, Bioer has become the world's leading supplier of PCR products and gene detection of life science instrument production base, sales performance has been in the forefront of the market for many years.
Key words: Thermal Cyclers / PCR Reagents / Extraction Kits
Testimonials
"Just a note on how wonderful Sep Sci is at getting what is needed! If you are thinking of purchasing medical products, I'd say do it! The flexibility is awesome and the possibilities are endless. I also want to thank Sep Sci for the EXCELLENT support with setting things up and answering questions that I had. If you are looking for a Medical supplier with great support, this is who I recommend you use!"
Tom Philipson
Medical Diagnostics customer
"I've purchased many products from similar companies searching for the perfect one only to be disappointed, thankfully after wasting a fair amount of money I have found a supplier that is not only good but is also unbelievably flexible. To top it all off the support from Sep Sci is amazing, infact i'm not sure how they get anything else done. If you a thinking about getting products i'd definitely recommend them."